General Information:
Categories: Adventure, Fighting, Fantasy, Spirit
Language: Japanese
Subs: English
Format: RMVB
Host: Rapidshare
Summary:
Shaman King anime tell the story of a young boy who possess shaman power, Asakura Yoh that wanted to become a king of the shaman. Yoh Asakura looks more like a layback Junior High School kid but actually he is a shaman with a special ability to communicate with all type souls and spirits and possess them into his body! In this Shaman King anime, Asakura Yoh came to Funbari, Tokyo to get contact with all the most powerful ghosts and to he Shaman King of all time.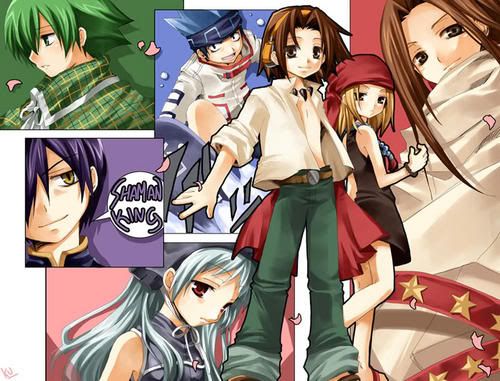 DOWNLOAD NOW :

Episode 01
Episode 02
Episode 03
Episode 04
Episode 05
Episode 06
Episode 07
Episode 08
Episode 09
Episode 10
Episode 11
Episode 12
Episode 13
Episode 14
Episode 15
Episode 16
Episode 17
Episode 18
Episode 19
Episode 20
Episode 21
Episode 22
Episode 23
Episode 24
Episode 25
Episode 26
Episode 27
Episode 28
Episode 29
Episode 30
Episode 31
Episode 32
Episode 33
Episode 34
Episode 35
Episode 36
Episode 37
Episode 38
Episode 39
Episode 40
Episode 41
Episode 42
Episode 43
Episode 44
Episode 45
Episode 46
Episode 47
Episode 48
Episode 49
Episode 50
Episode 51
Episode 52
Episode 53
Episode 54
Episode 55
Episode 56
Episode 57
Episode 58
Episode 59
Episode 60
Episode 61
Episode 62
Episode 63